Lu par 5476 Boytown
Voila c'est enfin sorti. Apres nous avoir fait languir pendant plusieurs années,  le reggeaman Sénégalais, Nubian Mady sort finalement son 1er album international « Natural born warrior ». Connu des Sénégalais a travers ses duos avec Alioune Mbaye Nder, Nix, Fata ainsi que plusieurs autres ténors de la scène musicale locale, Nubian Mady prend a travers cet album le contre pied de toutes ses critiques qui s'attendaient certainement a un disque rempli de tubes commerciaux ou plutôt destines a la gent féminine.
Disponible depuis ce mardi 11 Septembre sur itunes, Spotify et  Amazone, l'album est tout au contraire une promenade agréable dans le monde coloré du rasta nostalgique. Le CD qui est composé de 12 titres renferme plusieurs témoignages de l'artiste a ses parents dans « Mama smile » et aussi a sa chère fille qui doit être toute fière d'entendre papa lui chanter tout  son amour a travers « Daddy loves you ».
Des l'intro, le ton est donné pour une trentaine de minutes de dancehall, de hip hop et du bon reggae, le tout assaisonné d'une bonne dose de sonorités africaines.
Deux titres de l'album ont été mis en vidéo dont « Natural Born Warrior » qui ouvre le bal et vous captive des le début de la chanson. Sur un ton saccadé doublé d'un « hook » renversant, Nubian Mady appelle toute la jeunesse africaine a prendre son destin en main malgré les guerres et les misères de la vie.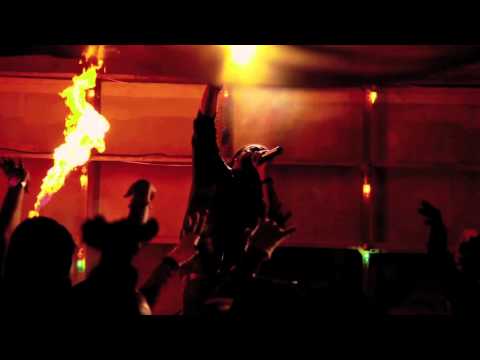 Le second titre « The children » mis aussi en vidéo, dénonce la misère et les conditions des fois misérables des enfants, et reste l'un des meilleurs tubes de l'album.
« She gone » est une ballade langoureuse, et que doit écouter tous les hommes qui ne prennent pas leurs relations amoureuses au sérieux. « I like the way you move », qui sera certainement le hit favori de ces demoiselles grâce a son rythme entrainant, célèbre la beauté de la femme africaine, particulièrement Sénégalaise. Des titres comme « Allah », « My selection »  ou « Life » sont des odes au bon dieu, a la vie et a l'amour entre tous les hommes.
La cerise sur le gâteau dans l'album reste sans nul doute le délicieux « Birthday », un pur chef d'œuvre a déguster modérément dans les « Blockparty » et les bals.
« Natural Born Warrior », un M.U.S.T.
Pour en svoir plus sur Nubian Mady, visitez son  site internet
Ajouter Nubian Mady sur Facebook
Suivez Nubian Mady sur twitter
 Mister Aw –  Propagand'Arts
Lu par 5476 Boytown